1) Bravenet Site Builder - New Point and Click Editing
We have added the ability for you to easily edit the text and images on your site by simply clicking and typing. This inline editing makes updating content very quick.

Click on the title or subtitle of your site and start typing.


Of course, you can also hover over an area and click the Edit button to go to the larger editor, but for quick fixes, inline editing is amazing!
Login to the Bravenet Site Builder and check out Inline Editing.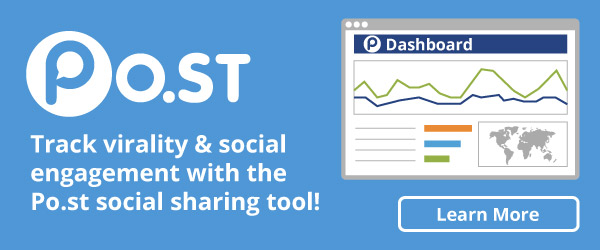 2) Mobile Friendly Sites Will Affect Google Ranking
On April 21, Google will be changing their search engine ranking system and using a site's level of mobile-friendliness as a ranking signal. This change will affect mobile searches worldwide and will have an impact on Google search results. Google states that users will find it easier to get relevant, high-quality search results that are optimized for their devices.
As a result, we added a New Mobile Viewer to the Bravenet Site Builder so you can make sure you are using a Mobile friendly theme. If your theme is not mobile friendly (an older theme), you can change your theme to any of our mobile friendly themes and your site content will stay intact.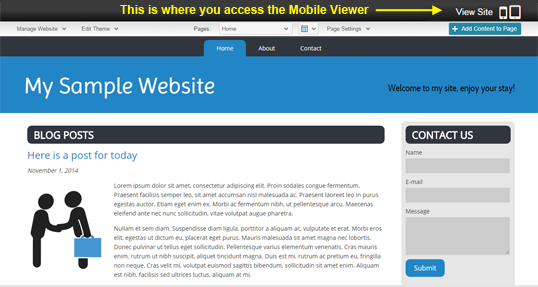 Then click the icons to switch between Tablet and Phone views.



Login to the Bravenet Site Builder and try the New Mobile Viewer.
3) Site Builder - New Masonry Photo Galleries!
We have added New Photo Gallery layouts. Now you can choose from Grid layouts, or you can select a Masonry Gallery that displays your images in a Vertical or Horizontal Masonry style (like Pinterest).
And the new Masonry Gallery is Responsive, so the images will stack for smaller mobile devices. How cool is that!

Select the Gallery Layout of your choice...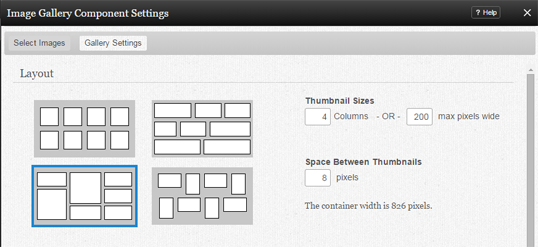 Look at the result and modify it to your liking...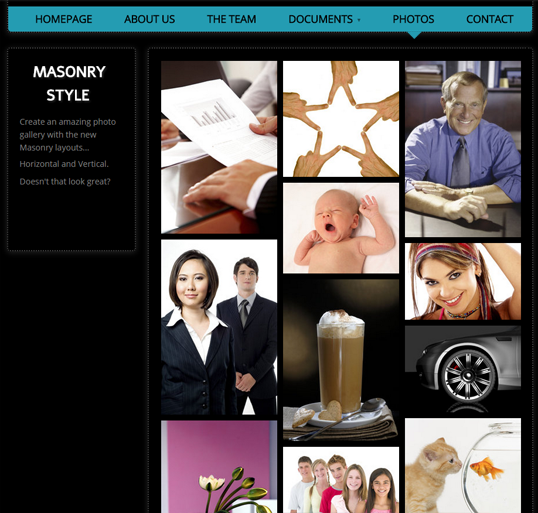 Login to the Bravenet Site Builder and try the Masonry Photo Gallery.
4) New Bravenet Web Poll Service Updates
We have updated the Bravenet Web Poll Service with some new features. Check out the new animated poll statistics graphs!

The web poll is customizable too. You can choose the fonts and colors to match your site.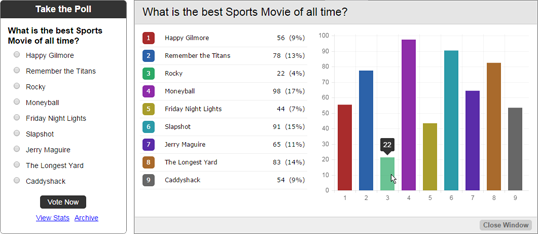 Login to the Bravenet and try the updated Web Poll.
5) New Bravenet Hosting PHP MyAdmin Interface
For our Bravenet Hosting members that use our Database systems, we have updated the Bravenet Database Management Interface (PHP MyAdmin). Check it out the next time you login to manage your database!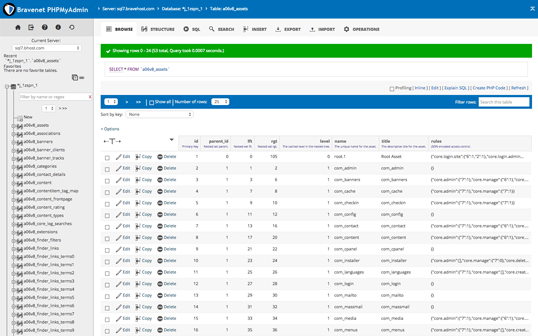 6) New Site Builder CSS Editor - With Live Preview!
Did you know that in the Bravenet Site Builder you can now edit and preview custom CSS changes to your theme live in your web browser?
To take advantage of this new feature, just edit your CSS from the "Edit Theme" menu to open the new CSS edit window.

The CSS Editor pops up at the bottom of your site.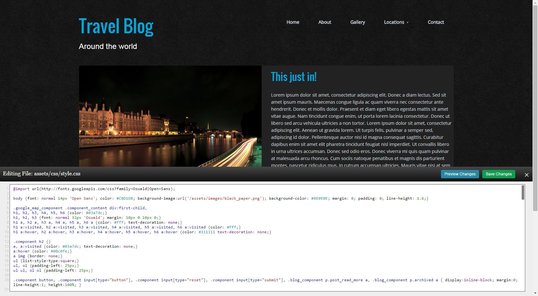 And of course... We have released a whole pile of New Responsive Bootstrap Themes!

Here are just a few, and every one of them auto-resizes for mobile browsers!





And there are many, many more!

When looking for a new theme, if you see a phone, those are mobile friendly.

Just a reminder...
In the Site Builder, you can change your theme at any time and all of your website content remains intact. So feel free to switch to a new theme anytime!
Log in to your Bravenet Site Builder and check out all the new themes!
7) We want to show off the great websites you have built.


Have your site featured on our Facebook and Twitter...

Tell us on our Facebook or our Twitter accounts!