Happy Holidays to all our Bravenet Members! We hope 2016 was an amazing year for each and every one of you.

It was another busy year for us. Below you will find just a few highlights of some of the major changes we made this year.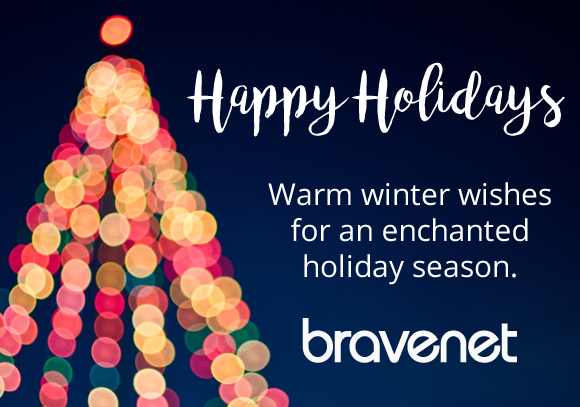 The Contact Form (Email Forms) service was very recently updated! It now features a drag and drop form builder that is easy to style any way you like. You can easily modify fonts, background colors, input styles, border styles, buttons and more. No advanced skills necessary!

Even more exciting, we now store your visitor answers in a database when they submit your form! These submissions are viewable under the Contact Form Manager pages. Don't worry, you will still receive an email with the answers as well. The new Contact Form is also fully responsive... that means it is mobile friendly, scaling beautifully for any mobile device!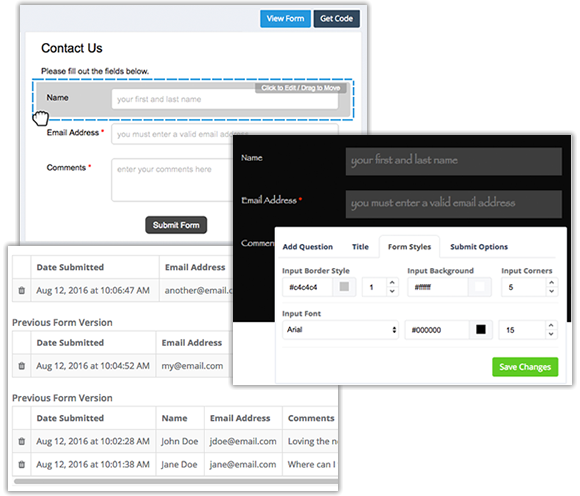 Bravenet Mailing
List Builder
The new drag and drop Mailing List features templates, customizable options, stock photos content blocks so you can quickly and easily create the perfect email. All emails created in the new Mailing List are also responsive so they can be easily viewed on all devices. You can schedule sends, manage and duplicate sends with ease!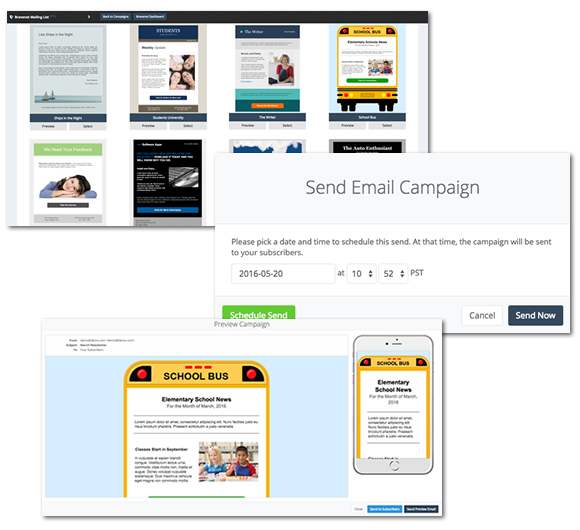 We added tons of great new components to the Site Builder this year: Divider Component, Spacer Component, Film Roll Component, Single Button Component, Before After Component, Social Media Buttons and the Disqus Component.

We also made other changes to the Site Builder that included a new layout builder, pinned components, component revision history and so much more!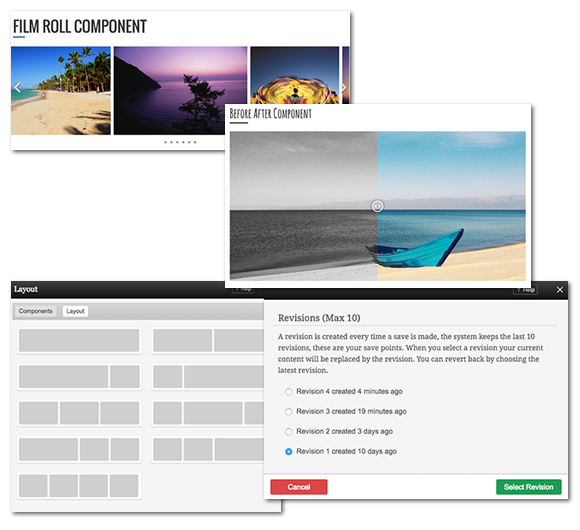 Thanks for another great year!
What was your favorite 2016 update? What would you like to see us work on in 2017? Find us on
Facebook
and send us your feedback!
See you in 2017!