We are excited to announce that we have released a whole new version of the Message Forum today!
Creating a Forum on your website or blog fosters engagement and dialogue with your audience. Forums are a great way to answer questions and build a sense of community.
Dive into the Forum Dashboard today and get your Forums started! Here are a few features of the Forum we think you should check out: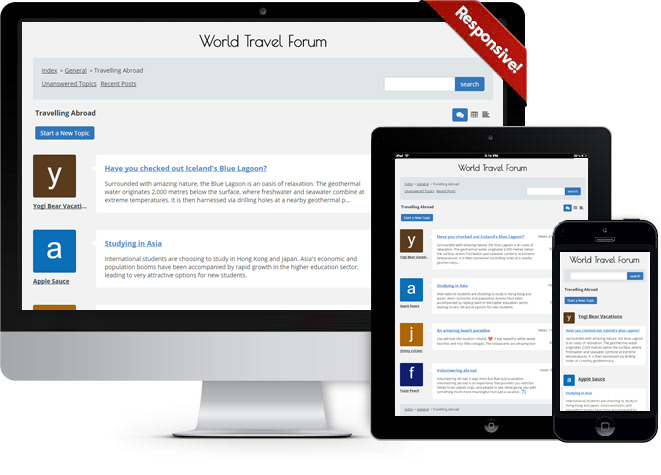 Style Editor: This is a great place to start where you can modify the overall look and feel of your forum service including the layout, fonts, backgrounds and buttons.
Managing your Posts: Here you can delete and lock (prevent posting) forum posts; as well as sticky (pin) them to the top of a forum.
Settings: There are now 3 layouts to choose from. We have added a NEW Discussion Style layout, while still providing the ability to choose the Board layout or the Threaded layout.
Publish your Forum: Once your Forums are all set up, you can notify your users with a URL; as well as embed HTML code onto your website.
Mobile and Tablet Friendly: We have fine tuned the responsive features of the forum user interface. Your audience will love the ability to engage with your Forum on the fly.
Category and Forums Manager area: Add multiple forums and categorize / sort your forums with ease.
Don't forget to use the sweet emoticons and symbols in your Forum thread to add a little spice to your posts.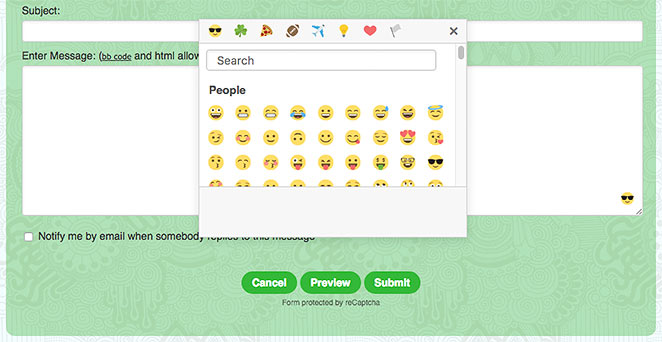 Login today and get connected with your viewers!

~ The Bravenet Team