With the Bravenet Password Protect service you can easily restrict access to your entire website or just specific pages. Choose who views your content by simply adding our code to your site. Once the code has been added only approved people can access the protected pages of your site.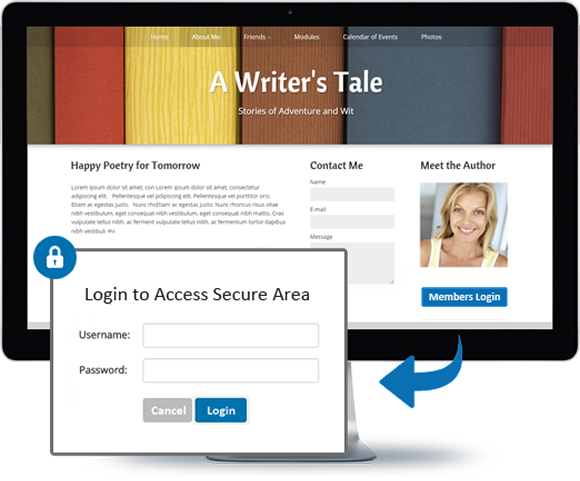 New Account Management
The look and feel has been improved, as well as the flow of managing, adding, editing and activating accounts. Active accounts are separated from pending accounts and now include the users Full Name, and Email. You can now easily Enable/Disable your users.  These new fields are exposed throughout account management.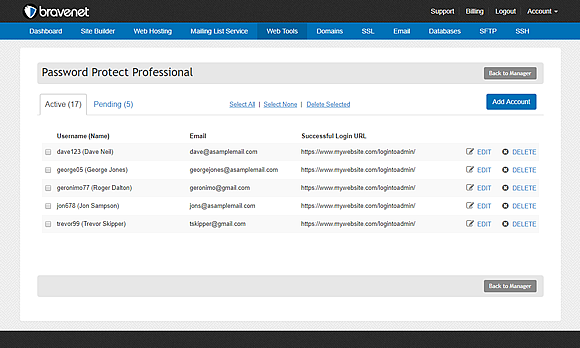 New Changes Requesting an Account
We have automated the process of how user accounts are requested instead of just sending you an email with information that you have to manually add yourself. In the past, you would get an email containing requested account information. You would then have to go enter the account yourself, assign a password and manually email the user to let them know their credentials.
This process now requires less work and the new user will be added to your system automatically but in a disabled and non-activated state. You will receive an email that there is a new registration to approve. Simply login to Bravenet, navigate to Pending Accounts under Password Protect and click ENABLE. This will enable the account and send the user a notification that their account is active.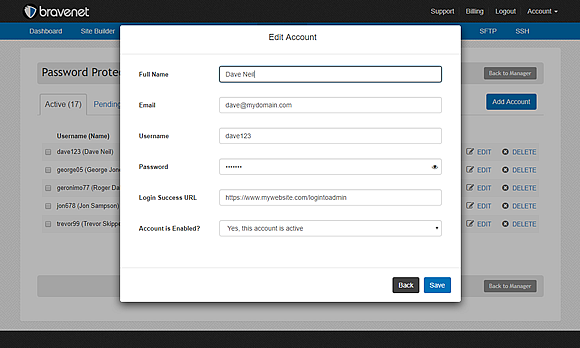 Improved Login Statistics
Experience an improved Login Statistics Area and see a live chart of your Top 10 most active users.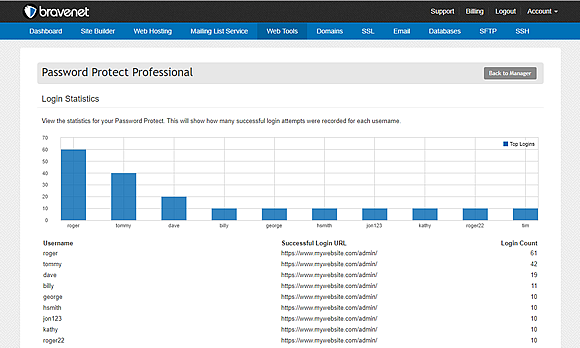 New Login Box Code
The style of the login box has been updated to have an elegant, more modern look and feel. Please login and grab your new Copy/Paste code.
Updated Failed Login Page
You asked, and we listened! We now offer you simplified management of the failed login page and created a new look for the failed login page that is presented after your visitor fails to login. The text is customizable in your Bravenet account.