The Bravenet Guestbook service has been updated! The Guestbook service now features a more modern look and a feel with an easy to use Guestbook Builder.
The Guestbook is a great way to communicate, connect and engage with your visitors. Your website guests can post messages and you can comment back. The perfect way to get to know your audience and build a community!
New Guestbook Builder
The new builder gives you more control over your Guestbook, and you can completely customize it to match your website. Get creative and customize colors, fonts & sizes, padding, backgrounds and so much more.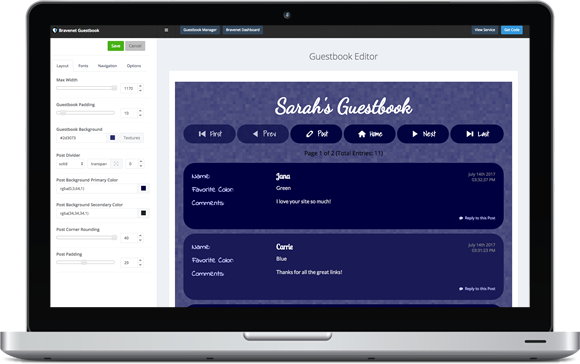 New Guestbook Manager
Managing your Guestbook also just got a whole lot easier with the new Guestbook Manager. Customize your look, edit your service settings, manage questions/posts/replies, ban IP addresses and more with ease.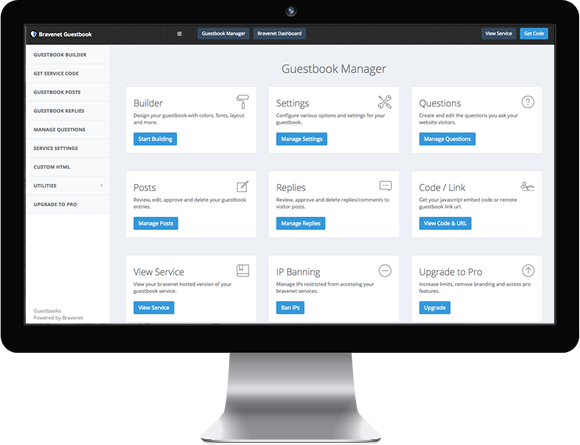 New Smilies/Emojis
We have also added all new emojis (smilies) to the Guestbook. Available for you and your visitors to personalize posts. Improve communication and add some spice to your text!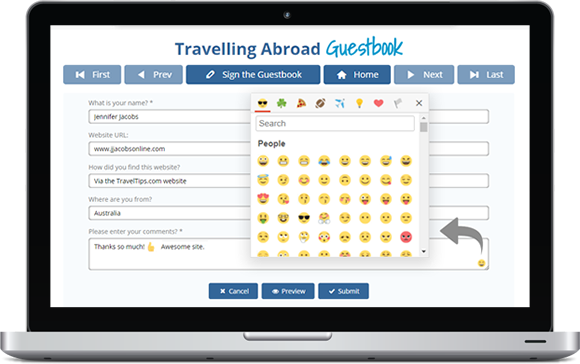 New Viewer Comments/Replies
Turn on viewer comments and allow website visitors to post replies or comments to guestbook posts. By allowing comments, your website visitors can interact. It is a great way to build a community on your site.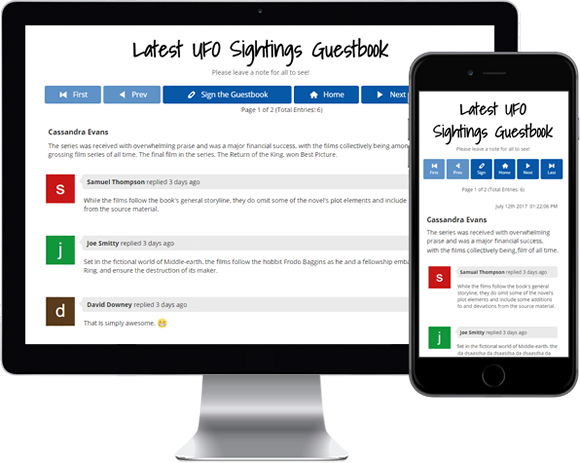 Mobile Friendly
Use the Guestbook link we provide you with or embed it right onto any site using the copy and paste code. The new Guestbook service is also mobile friendly!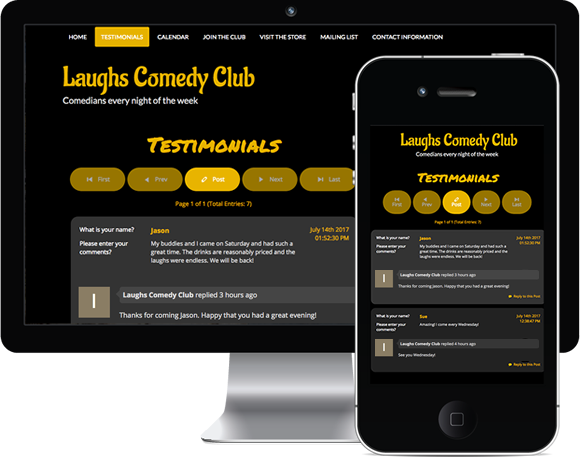 Try out the new Guestbook Service and tell us what you think!