Just released - a whole new drag and drop Mailing List builder.
The new Mailing List builder features tons of great new features. We have also added plenty of awesome email templates; making it quick and easy to build the perfect newsletter.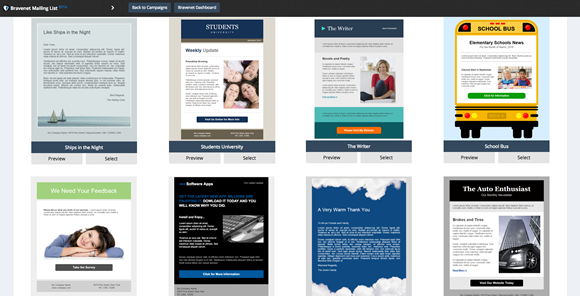 Content Blocks
You can easily customize the pre-built themes by changing any of the colors, fonts, images, margins, borders, background colors, etc. The Mailing List also features content blocks that you can drag and drop to easily build anything, any way you like! Bravenet Pro users can also create campaigns using custom HTML.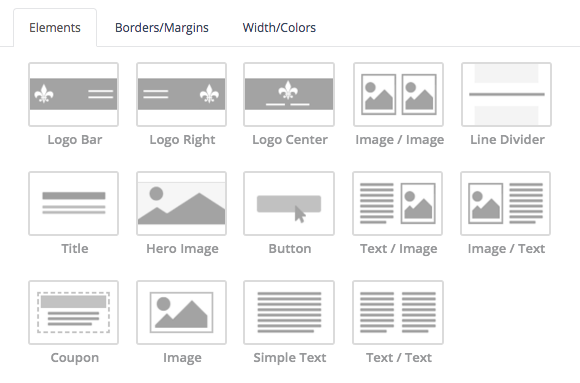 Responsive Emails
The Bravenet Mailing List now creates responsive emails! You can use the new preview feature to preview how your email will look on both computers and mobile phones before sending it to your subscribers.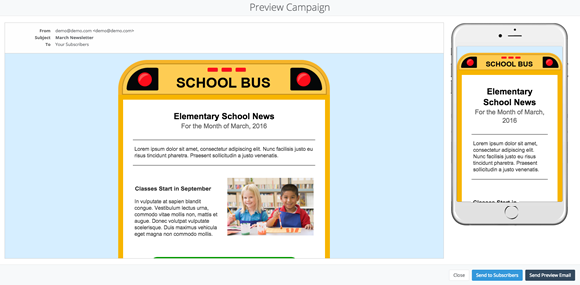 Manage and Duplicate
You can easily manage and view all your campaigns at once. You can have multiple drafts and work on multiple emails at a time. The new duplicate feature allows you to duplicate past sends to easily edit and send them again. The duplicate feature is great for making sure your newsletter always follows the same look and feel.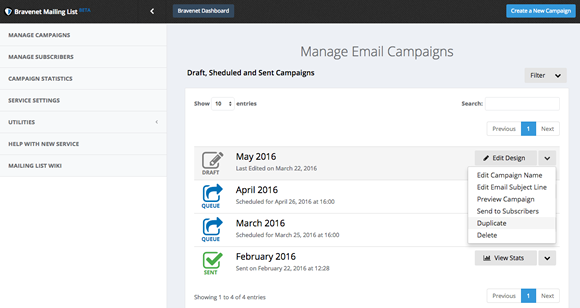 New feature for Bravenet Pro users - Scheduled Sends!
This much requested feature is now available. Create your campaign and schedule your send to be delivered whenever you want it to!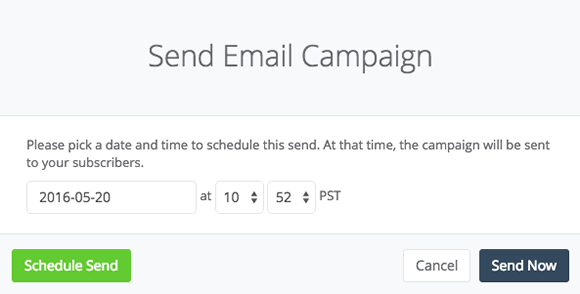 Stock Photos
Stock photos are now available for free users! Use the free stock photos to easily create a beautiful email campaign. We have thousands to choose from!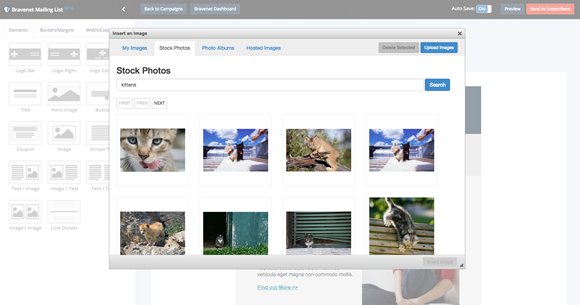 Login to Bravenet and check out the...