New Layout Builder
For the Site Builder
The new Layout Builder allows you to easily create a unique and custom look for every page of your site.

You can access the new Layout Builder by clicking the Layout Icon or by clicking 'Add Content to Page' button and selecting the 'Layout' tab.

Simply drag and drop a Layout Row to your page and you will be provided with empty locations. From there you can add your content just as you did before.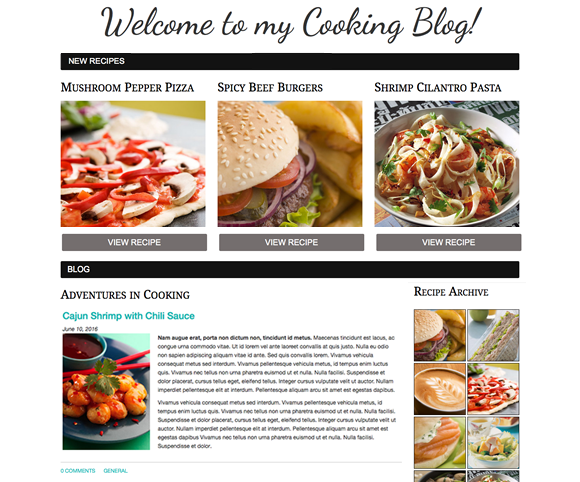 Please Note: some older and custom themes may not be compatible with the new Layout Builder. In that case users will stay with the old Page Layouts system.
Four New Site
Builder Components
Single Button Component

The Single Button Component allows you to easily add a button on your site. You can customize the text, style, font, colour, spacing, width, hover style and more!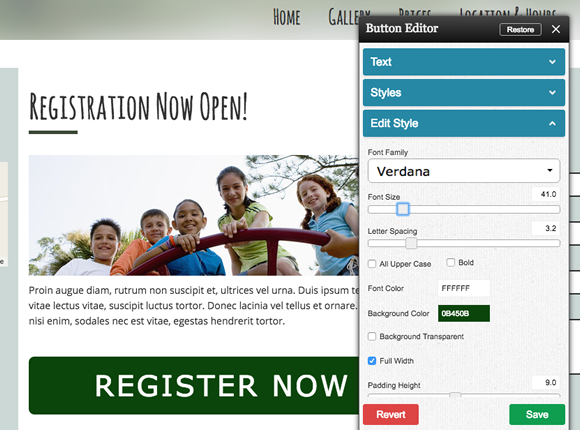 Before After Component

A sliding image component to easily feature before and after photos.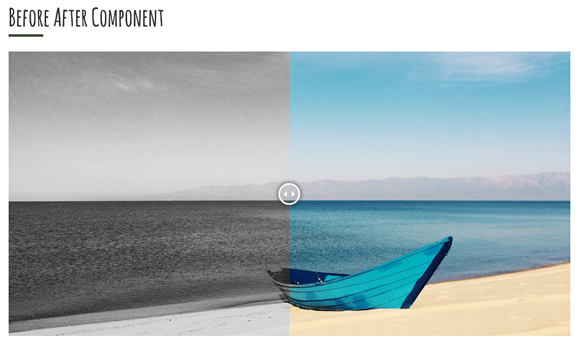 Social Media Buttons

Easily add Social Media Buttons on your website so your users can find you on Facebook, Twitter, Linkedin, Instagram, Pinterest, YouTube, Flickr, 500px and more! You can easily arrange the buttons in the order of your choice by dragging and dropping them. You can choose your own colours, sizes and button shape. Adjust the rounded corners setting to change your buttons from square to rounded or circles.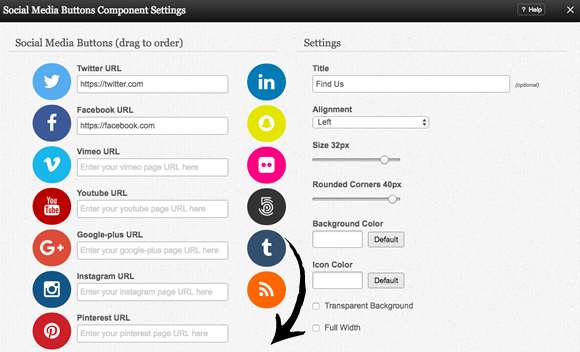 Disqus Component

You can now easily add Disqus to your website. All you need is your Shortname! Not familiar with Disqus? With Disqus, your website gains a feature-rich comment system complete with social network integration, advanced administration and moderation options, and other extensive community functions.